Friday, November 20, 2009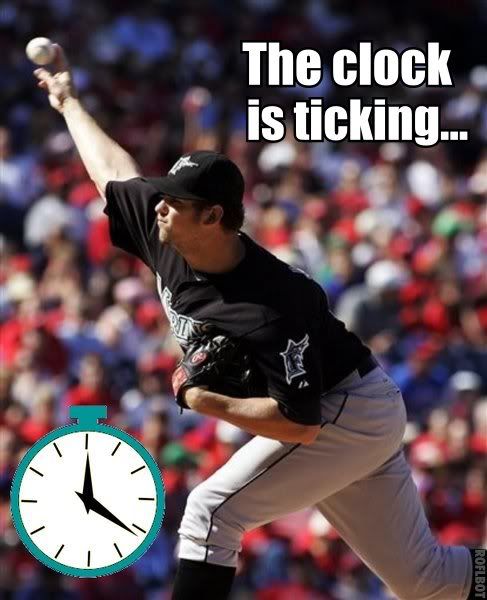 If you haven't heard by now, tonight news broke via ESPN.com that negotiations between the Marlins and Josh Johnson have reached an impasse and that no long term deal figures to be signed soon. He will most likely sign a one year deal for 2010. He will remain under club control until the end of the 2011 season, at which point he is eligible for free agency.

This is not-so-good news. I tried to warn people via Twitter, message boards, and word of mouth, that just because there were reports during the season that the team would offer JJ a long term contract this winter, didn't automatically mean he would sign off on it. Josh and his agent are smart and know if they take a mini-gamble and bank on no serious injury or dip in performance, that a huge payday is coming and it won't be Jeffrey Loria signing the checks.

"It seems to me that based on his age and performance, Josh falls into that group of two or three starting pitchers out there whose next contract could very well exceed $100 million,"
- Matt Sosnick (Johnson's agent)

Ugh. Marlins and $100 million just don't go to together. I doubt they would trade him as early as this year, but 2011 now figures to be very interesting. For now, I suggest we all just do our normal Marlins-thing and just enjoy his dominance as long as we can and trust that the organization will either get him signed eventually or get full value in any potential trade. That, and Dave and I will begin penning his Marlins Diaspora post.
Read more...