Sunday, May 15, 2011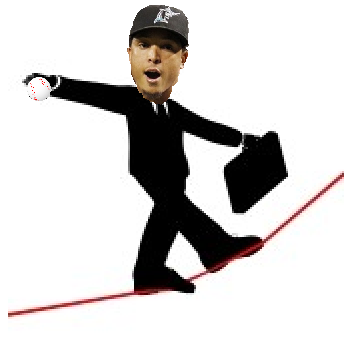 Yesterday's blow by blow:

Leo Nunez enters the 9th inning with a 1-0 lead. The Marlins hold an 81% chance of winning.
He walks Jayson Werth. Win probability now at 68%.

Base hit by Laynce Nix. Game is now a toss-up with both teams right around a 50% chance of winning. I bunker down underneath my desk.

Fielders choice by Adam Laroche, out made at 2nd. Werth moves to third. Marlins 55% to win.
Wilson Ramos saves the day for the Fish by popping up on the first pitch, not deep enough to score Werth. Win probability skyrockets back to 81%.
Jerry Hairston flies out to left field ending the game. Just how Antonio Alfonseca drew it up. Leo is now 14-14 in save opportunities. Perfect.
All win probability numbers courtesy of
FanGraphs