Sunday, May 8, 2011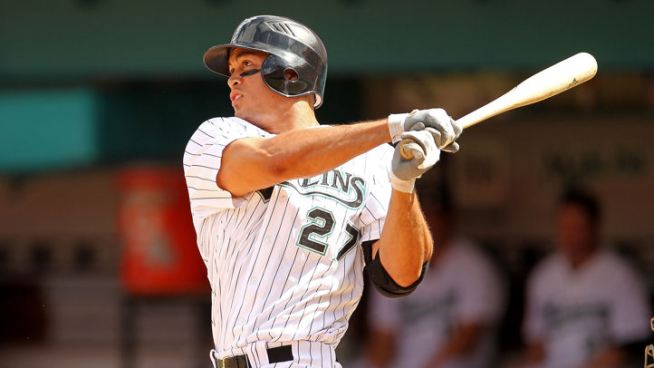 Bombs away
Overview
: The Fish split a four-game set with St. Louis then dropped two of three to Washington.
Positives
: The Emilio Bonifacio small sample size bonanza continues (current BABIP: .387). Gaby Sanchez has quietly put together a stellar start, with a slash line of .306/.393/.455 (which doesn't include his 2 2B, 1 HR performance from Sunday).
Negatives
: Josh Johnson had his first subpar outing of the season, but he's earned a mulligan or two. The Marlins' current third base situation is entirely untenable. The team should not have to depend on a platoon of Greg Dobbs and Wes Helms. It appears the bullpen has fallen back to earth, not that we didn't warn you. The Marlins saw their first three-game losing streak of the season, but thankfully it was halted by a stellar outing from Anibal Sanchez.
Line of the Week
: Anibal was flat-out dealing this afternoon, taking a no-hitter into the seventh inning for the second time this season and striking out a career high 11 batters. His line:
7.0 IP, 2 H, 0 R, 0 BB, 11 K
Highlight of the Week
: Video of
this Mike Stanton home run
will cure erectile dysfunction.
Looking Ahead
: The Marlins host a three-game set against the Phillies starting Monday, followed by a weekend series in DC.