Monday, January 23, 2012
When asked what hat he wants to wear if elected to the Hall of Fame, he responded: "It's gotta be the Mets. No question."
We, of course, have an alternate suggestion: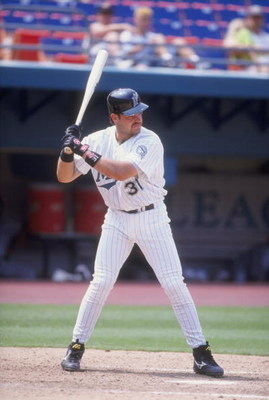 It would be the ultimate troll move, which means it must be done. The Hall of Fame has the final say on a player's plaque hatwear. We can only hope Hall of Fame officials find this idea as funny as we do...