Thursday, January 12, 2012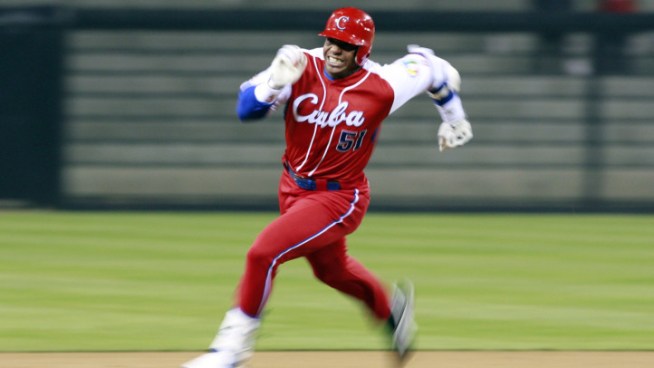 Yoennis Cespedes is still waiting for MLB to grant him free agency, but the Miami Marlins are
poised to make a run for the Cuban centerfielder
when he becomes available:
"We think he should be nowhere except Miami," Samson said of Cespedes. "It just makes perfect sense for him to be here ... we have a perfect position for him to play, and it would be great."

He thinks the Marlins could indeed sign him. "I feel pretty good" about that possibility.
Earlier reports indicated that Cespedes could command a $60 million deal, but MLB.com's Joe Frisaro is hearing his deal will more likely be in the 4-year, $30ish million range. This puts him within Miami's budget, and considering the team's glaring need at centerfield, the Marlins would be foolish not to try and sign him.
Cespedes is largely unproven. He clearly has the tools to succeed in the majors, but his past performance is not the greatest sample - a handful of international games and play in the Cuban league. But $30 million is not a terrible gamble for an athletic guy who can hit for average and power.