Wednesday, June 6, 2012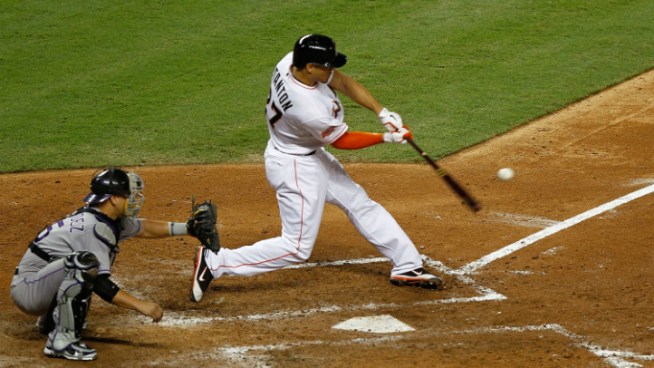 At least, that will be the probable outcome if Giancarlo Stanton is
selected to participate in the Home Run Derby
:
NL Derby team captain Matt Kemp said on TV Tuesday Stanton and Dodgers teammate Andre Ethier would be two of his picks for the Derby. Each league gets four hitters.

Stanton told the Miami Herald Tuesday that he would welcome the chance to represent the Marlins, but he has not received any call from Kemp yet. "It would be fun," he said. "I watched it last year and it looked like a great time."
Obviously, this needs to happen. The world deserves more #Monsterdongs. Then there's this:
Teammate Logan Morrison offered to be Stanton's "towel boy," to the delight of metaphor enthusiasts everywhere. "He wants to dab me up and give me Gatorade," Stanton said. "I told him if he puts some makeup on and gets a wig, I'll let him do it."
We'll file that idea under "Nonessential."