Wednesday, May 8, 2013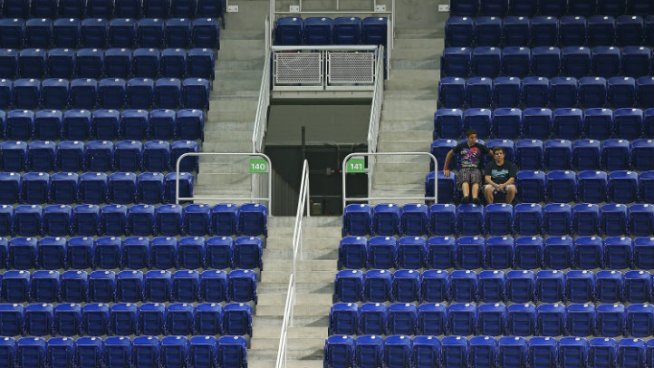 Stop me if you've heard this one before. The Marlins will
close off the upper deck
during weekday home games:
Facing some of the worst attendance figures in MLB, the Marlins have decided to close off the upper bowl during weekday series starting next week. The 37,442 capacity of Marlins Park will shrink to around 27,000.

Team Sr. Vice President PJ Loyello told the Miami Herald Tuesday that the move "will give an overall better fan experience." The move also saves the team money on game operations, since fewer concession stands, ushers, and janitorial staff will be needed if nearly half the stadium is off limits to fans.
Well,
some of us
probably like having a full section of the upper bowl to themselves during games. But it's a relative no-brainer for the team. Closing off the upper bowl means they don't need to pay for the staff needed to serve and maintain those sections, and people with tickets for the upper bowl will just get moved to better seats at no extra charge. Still, it's just another reminder that the fancy new stadium in Little Havana has done nothing to solve the Marlins' attendance woes.