Monday, March 12, 2012
If you put all your money on Spring Training Game 8 in the "Guess Ozzie Guillen's First Ejection" pool, you just won big. Guillen got thrown out of the Marlins' 5-3 loss to the Red Sox Monday after arguing a foul ball call with the first base umpire. Ozzie get worked up in a Spring Training game? Shocking, I know.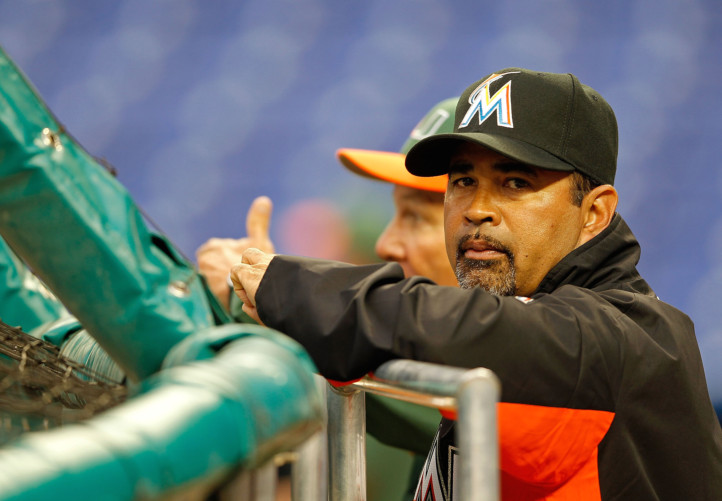 The fuck're you looking at?
But wait, there's more! Not only did Ozzie get tossed for "protecting his players," as he put it, he also
had some choice words
for Red Sox manager Bobby Valentine:
Guillen did not see or hear Valentine's remarks, but asked how he would have reacted, Guillen made his feelings clear.

"I don't see it. I would have told him to go and [expletive] himself, too," said Guillen, with a laugh. "That's the way Ozzie Guillen is."
First of all, I LOVE Ozzie talking in the third person. He cannot do that enough. Secondly, it's been far too long since a Marlin had a beef with Bobby V (the last one I can remember is
Cliff Floyd way back in 2001
). Glad to see that tradition come back to the fore.
It is going to be so much fun to cover Ozzie this year. He's the only dude who can hold a candle to Jack McKeon as a lightning rod for awesome quotes.