Sunday, July 24, 2011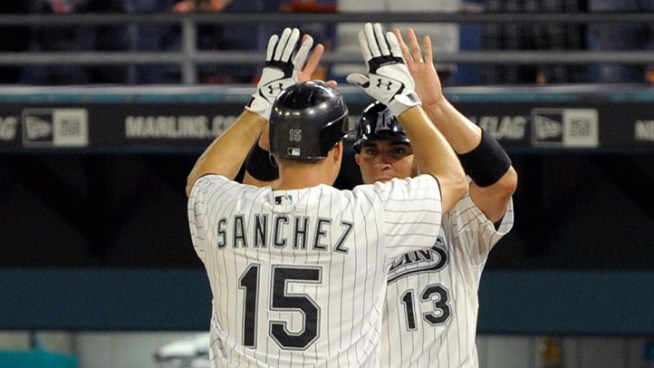 Overview
: The Marlins took a makeup game in New York against the Mets, then got swept by the Padres, then took two of three against the Mets. The biggest problem this week was too few games against the Mets.
Positives
:
Edward Mujica is well rested
. Emilio Bonifacio is batting .293 and in the midst of a 23-game hit streak, and now is precisely the time to sell him high.
Negatives
:
Chris has a LOLsad
.
Niner has gone rogue
.
Line of the Week
:Gaby Sanchez had a productive night on Saturday:
3-4, 2 HR, 2B, 4 RBI, .342 WPA
Highlight of the Week
: Another week,
another Mike Stanton #Monsterdong
. It is my new religion.
Looking Ahead
: Off day Monday, then three-game sets in Washington and Atlanta.