Friday, September 23, 2011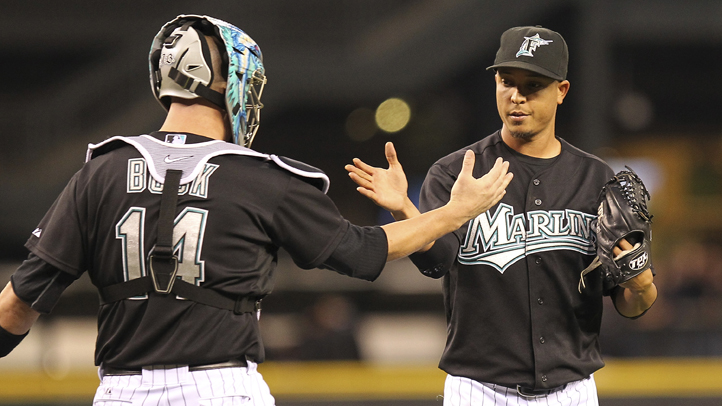 Leo Nunez has left the country
:
Florida Marlins closer Leo Nunez has been playing under an assumed name, and the issue prompted him to return Thursday to his native Dominican Republic, two people familiar with his immigration status said.
Weeeeeeeird. Contrary to initial reports,
his real name is not Leo Costa
.
Both people said the Marlins have been aware of the issue for several months. They spoke to The Associated Press on condition of anonymity because Dominican and team officials haven't made any public comment on the case.
Let's pause for some guest commentary:
Glad we held onto Leo at the deadline.
Back to the story.
One of the people said Nunez's real name is Juan Carlos Oviedo and he's 29, a year older than listed in the team media guide. The Marlins placed Nunez on Major League Baseball's restricted list, and he isn't expected to pitch in the final week of the season.
That is officially the weirdest baseball story I've ever read. That is probably the end of Leo Nunez as a Marlin. It was already unlikely that the Fish would keep him this offseason, when he will get a hefty pay raise thanks to arbitration. Now it's an impossibility, coinciding with a huge drop in his trade value to boot.
Clearly this is why the team did not deal him at the trade deadline. If they knew about the issue, there was no way they could withhold it from any trading partner, and who would trade for a player that could be forced to leave the country at any time?