Wednesday, September 7, 2011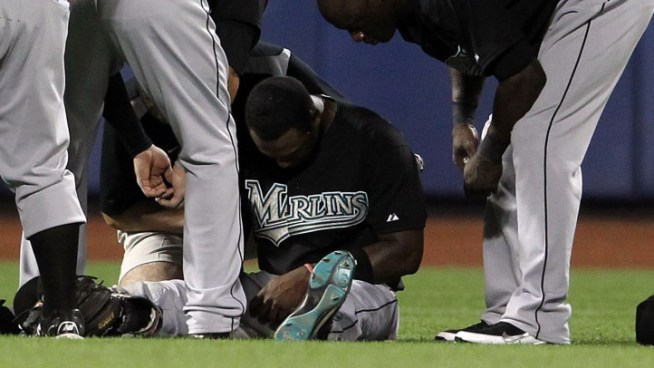 Not pictured: Dressed as Emilio Bonifacio, J. Walter Weatherman saying, "And that's what happens when you hustle."
Last time
: "The Marlins are 50-39 in games Ramirez has started and an abysmal 9-33 when his name has not appeared on the lineup card."
With Hanley Ramirez starting, the Marlins remain 50-39 in 2011.
Otherwise, they are now 13-39 with tonight's loss to the Mets in extra innings.
Ramirez will undergo shoulder surgery September 15, under the knife of renowned surgeon Dr. James Andrews. "[Player X] to see Dr. James Andrews" are normally the seven scariest words in baseball, but it was pretty much assumed Ramirez would see surgery. So the story is a lot less shocking than usual. And the Marlins are so out of any race that the surgery pretty much doesn't spoil anything!
Unless Logan Morrison says something about it
, then we can talk about that for a day...