Wednesday, November 16, 2011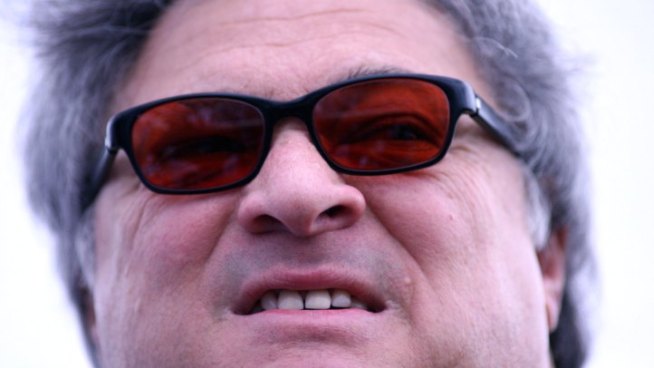 It is still hard to fathom, but Team Loria wants to spend some serious cash this winter. But even reports of substantial offers to Jose Reyes and Albert Pujols are not enough to convince some observers that Loria is serious about loosening the purse strings. From
Fox Sports' Ken Rosenthal
:
Many in the industry are skeptical of the Marlins' sincerity, believing that the club will make offers that are competitive, but not good enough to accept — and that the players will sign with teams that have better chances to win.
First, it's good to know that people inside baseball trust Jeffrey Loria just as much as Marlins fans do (which is to say, not at all). Regardless, I think Loria is totally serious about signing at least one (if not more) of the big three free agents the Marlins have targeted (Pujols, Reyes and Buehrle). Here is why.
When discussing anything Loria does, there are two critical points to remember:
Loria has terrible PR instincts, and generally cares more about his own ego than he should. Pretty much everyone who follows baseball will agree with those assertions.

Regardless, he is a shrewd businessman (the sweetheart deal he engineered to sell the Expos to MLB and buy the Marlins is all the proof necessary to prove that point).
Point 2 is important, because Loria knows that the momentum gained from opening the new stadium will fade fast in Miami if he fields an uninspiring team in 2012. You may recall that when the Heat opened the American Airlines Arena during the 1999-2000 season, there were plenty of empty seats at times. That year's Heat team had little going for it, and the oft-fickle Miami fans could not be bothered to show up to games.
This is all to say that the buzz about the Marlins trying to land a big free agent is not buzz for its own sake. If the Marlins whiff on Pujols, Reyes,
and
Buehrle, then the effort to sign them will not translate into any real gain in ticket sales. And ticket sales drives all of Loria's moves right now. He has sunk a lot of money into the stadium, even though the city and county have picked up a lot of the tab. Loria needs ticket sales to make his investment worth it, and teaming up Hanley Ramirez and Mike Stanton with someone like Pujols or Reyes would go a long way towards achieving that goal.
It is also worth mentioning that the Marlins' stadium-related cash flows will improve significantly in the new stadium, even if they do not get a bump in attendance. The owners of Sun Life Stadium (i.e. Stephen Ross and his Miami Dolphins partners) got a substantial cut of the gate (
This Forbes piece
notes that the Marlins got no luxury box revenue and only 37% of parking). Besides that, proceeds from food and drink sales went to the stadium owners, not the team. So the Marlins
do
have cash to spend, making these offers to Reyes and Pujols seem like less of a buzz-generating move and more of a realistic acquisition attempt.