Tuesday, April 1, 2014
Jose Fernandez tied a franchise record by striking out nine opposing batters on Opening Day, something only Josh Beckett had done before (in 2004). But when we think back on 2014 Opening Day years from now, our first thought will probably be about Jose's mom and abuela laughing at his weak third-inning groundout: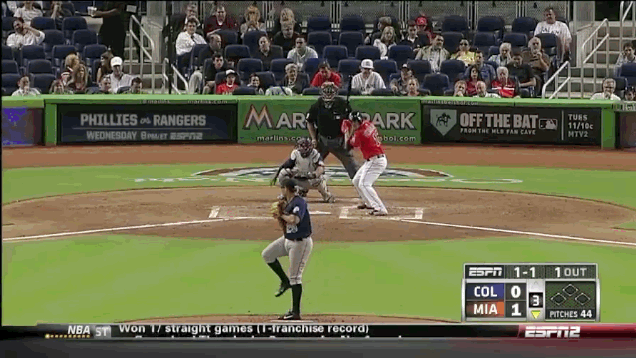 click to embiggen, via
It was a good first start for the reigning Rookie of the Year, however. Here's his line in the Marlins' 10-1 win over Colorado:
6.0 IP, 5 H, 1 ER, 0 BB, 9 K, 0.262 WPA
Last Miami did not score their tenth run of the season until Game 5. This can mean only one thing, as Ted texted me after the game: the Marlins will probably be shut out over the next 3 games.