Wednesday, August 17, 2011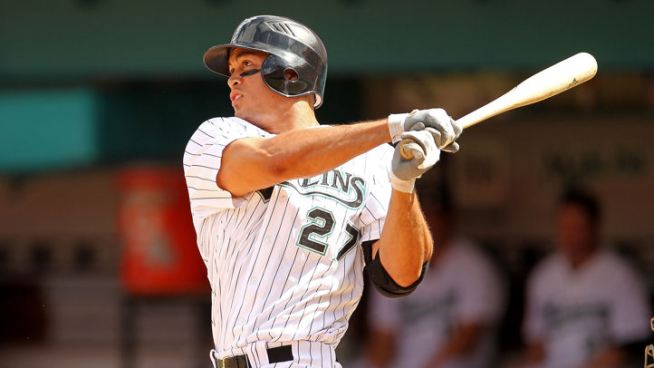 Not pictured: Erections of Marlins fans
I know some Marlins fans (but not the sophisticated, capable-of-nuance readership of this blog) care about "chemistry," "class," "playing the game the 'right' way" and other such buzzwords, so I pass on
this news from Joe Frisaro
. Mike Stanton: not a punk, like some other dude on the team who we won't mention specifically but his name rhyme with Manly..
In his second year and his first full big league season, Stanton doesn't feel he has enough time in the game to do anything to draw additional attention to himself.

So when he unloads on his big blasts, he simply drops the bat and runs. On those shots he isn't sure have a chance, he is hustling, just in case the ball doesn't clear the fence.

What would it take for Stanton to "pimp" a home run?

"If they threw at me, for no reason," he said. "Or to intimidate me or whatever, then I will. If I'm upset about something."

Another time he would show more excitement is if it is a walk-off homer.

"Other than that, there is no need to," he said.
So there you go, Mike Stanton is the anti-Hanley. And
his Twitter
is super boring, so he's also the anti-LoMo while we're at it. Glad we've sorted that out.